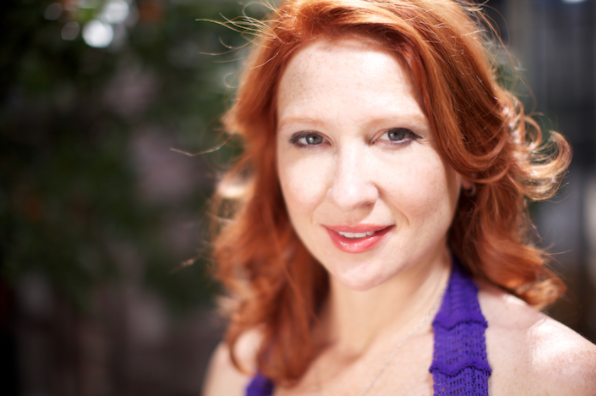 Ginger Murphy's musicality, versatility, and affable personality have led her to a very successful and diverse career as a cellist in the Los Angeles music scene. Originally hailing from the Chicago area, the Northwestern University Graduate can be heard backing artists on more than 200 records and counting, including Grammy winning albums by Beyonce (Lemonade), Kendrick Lamar (To Pimp a Butterfly, Damn), The Mariachi Divas (A Mi Manera), and Kamasi Washington's critically acclaimed album: The Epic.
She has recorded for many TV and film soundtracks (see credits)- most notably as the solo cellist for NBC's "This Is Us." Along with her husband, Stephen "Stevo" Théard, Ginger has been recording and arranging string parts for Siddhartha Khosla's Emmy nominated scores.
Ms. Murphy recorded acoustic and electric cello solos in L.A. for the animated film "Bilal: A New Breed of Hero," which was scored by composer Atli Örvarsson and recorded by the London Symphony Orchestra at Abbey Road Studios. She can also regularly be seen backing singers on NBC's "The Voice" seasons 2 – 19, as well as on countless other TV shows, including: "The Grammy Awards," "Songland" and "American Idol."
Having toured extensively throughout the world, Ginger has performed in some of the finest concert halls in the US, Europe, and Japan with various ensembles. In 2011, she was the featured cellist on Josh Groban's "Straight to You" tour and on his "All that Echoes" album. She continues to perform and record with Josh.
She has also performed with some of L.A.'s finest classical ensembles, including: Santa Barbara Chamber Orchestra, LA Opera Orchestra, Long Beach Symphony, and Muse/ique.
In addition, Ginger enjoys her musical theatre work- from playing on stage at the Mark Taper Forum in "The Tallest Tree in the Forest" to subbing in the pit at the Pantages and the Ahmanson in the musicals "Aladdin" and "Follies," among many others.
As an orchestra contractor for TV and live performances, Ginger's long and impressive list of clients includes: Ariana Grande, Josh Groban, Pete Townshend, Pentatonix, Peter Gabriel, Barry Manilow, Michael Buble, Il Volo, Sarah Brightman, Lindsey Stirling, Evanesence, Hanson, Il Divo and Video Games Live.
Ginger also enjoys composing, arranging, recording, and performing with her husband in the collective known as Sun Soul Orchestra. Their labor of love features many of L.A.'s finest vocalists and musicians performing original compositions and unique covers of songs they both love and cherish.
Interested in working with Ginger?
Feel Free to reach out.